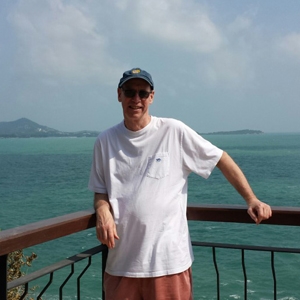 I am a 62 year old male, who has played racquetball and other sports all my life. On December 12, 2014, while playing racquetball, I suffered a torn lateral collateral
ligament and torn medial meniscus. I was in serious pain and after my injury, I couldn't walk a city block without having to stop in pain. I was yielding to people with canes. I was in bad shape.
I was referred to Dr. McGillivray by my wife, who she had gone to for a knee problem. My concerns were as follows: I wanted relief for the pain, the ability to walk normally and I had two trips planned. Most importantly, pain while ambulating was not an option, and I wanted to get back in the game. I cut short a trip to the West Coast and had surgery with Dr. Mac on January 6th, 2015. I am so glad I did and I will say that Dr. Mac was superb. On January 26, I left for Singapore for a three week cruise around Southeast Asia. I could walk freely and without pain and I even played some paddle tennis on board the ship. Since returning, I have returned to playing racquetball. Many thanks to Dr. Mac.